Forklift Rental Used – secure financial solutions while inflation
Nissan Forklift Used cars are imported directly from us Unicarriers Nissan of Japan's new vehicles 100%, we used for the import of large projects within 1-2 year , after the end of the duration of the project is our vehicle for the collection of refurbished and continue to rent or sell , the quality of this car more 90% or more .. All this old forklift motor our very good, so you can have peace of mind when using forklifts Nissan RNF of our corporate. Especially for electric cars in addition to maintenance we will attach the new battery new 100% for you if you need to rent or buy this line of lift trucks
In the showroom we are showcasing many new and used cars, with vehicle type oil , electric vehicles , gasoline station to meet the needs of customers . all procedures for hiring and fast service , with a staff of attentive service you will easily choose a suitable vehicle lift needs his job. This is the solution we offer to help you have more options for their, appropriate for each financial capability and work situation of each different businesses . Instead invest your 1 time to buy a new car with the money raised 400 -600 million . When you come to us you only need to pay a small sum to own 1 car lift for his work. customers do not have to worry about maintenance costs forklifts , depreciation expenses damaged during use , not costly to manage devices , Let us take care of it for you company. Come with us to enjoy more preferential . Forklift Hire Used truly is a cost effective solution for businesses during the economic difficulties currently.
*****************
Nissan Forklift 2,5 tons of power , refurbished for sale or for rent
Nissan Electric Forklift refurbished after customer purchase orders .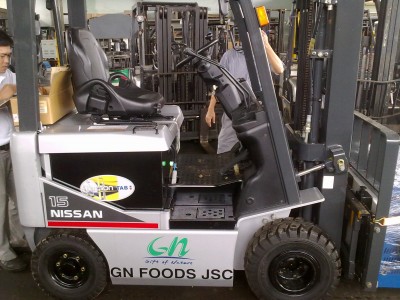 Xe Nang Dau forklift 2,5 Advanced tons dimensional 6 meters , life 2002 after refurbishing and selling to customers with extremely competitive prices .
Reconditioned cars after use 1000 -3000h , to continue to lease and sell .
Forklift dầu loại 3 tons of life 2014, car hire new customers 100% . This is the most popular vehicles in the current line of Nissan Forklift .
Xe Nang forklift ,1,5 tons of life 2008. Car has been painted to look like new milk. You do not need to worry more when buying a car this forklift.
Forklift oil type 2,5 ton brought from tenants., you need to buy Cheap status quo
This Forklift suit quite old but everything is very good. The cost of buying a forklift is not high, and used car should lower operating costs forklifts new forklift lot.
Xe Nang Dau forklift 4 tons of life 7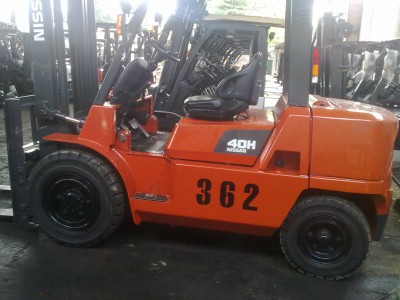 This is a new generation car improvements in vehicle load on 4 Tan CUA nissan FORKLIFT.
Forklifts are fine, do not need anything more to repair.